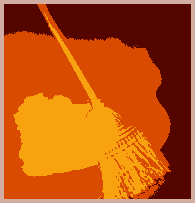 Home Cleaning Services

If you've got a big home to clean up and you just don't know where to begin, it's time to call on maid service cleaning from Makai NY! Our cleaning house business staff is expertly trained in planning, organizing and finishing the job on even the most disorganized and dirty houses. Even if you have a plan for putting things back together, we're available to give you an extra helping hand that will make the chores go by much faster. Trust the home cleaning service experts before you tackle a big project. Give us a call or contact us online now!
ffordable home cleaning service
Professional housekeeping isn't just for the well-to-do! Everyone can afford skilled services and a little extra help with Makai's NYC maid service. Our home cleaning service is available in all five boroughs of New York City at some of the most competitive rates around. One quick, low priced visit every week can make a big difference and allow you to have lots more time to keep up with the demands of family, friends, careers and all the most important things in life. Our basic rates are all listed right here on the website, but you can get a tailored quote from us by simply contacting our offices!